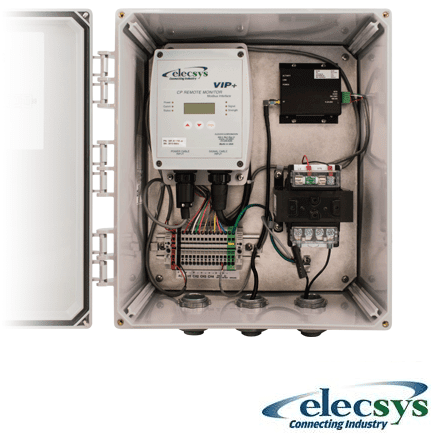 For more information,
ordering & pricing
OR BY PHONE:
+1 (800) 676-4984
For enquiries betweeen 9am and 5pm EST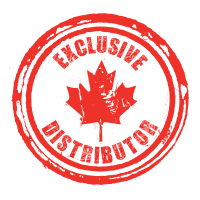 The Elecsys VIP-XT is the answer to the corrosion professional's need for a simple, reliable and low-cost CP transformer/rectifier remote monitor.
The unit comes from the factory configured to measure transformer/ rectifier output volts, amps, pipe-to-soil potential, and AC mains detection. The unit is highly flexible, with four configurable analog inputs, one digital input, and the AC detection probe, allowing it to handle a wide variety of remote monitoring needs for pipelines, plants and refineries, oil and gas well sites, and distribution utilities.
Using field-proven lightning surge-resistant circuitry, the VIPxt system is the best choice for cost-effective transformer/rectifier monitoring on oil, gas and water pipelines, offshore platforms, well casings and piers.
Features
Automatic transformer/rectifier and CP test point readings
Alarm and return-to-normal notifications via e-mail and SMS
Lightning surge-resistant circuitry
Inputs- 4 analog, 1 digital and 1 AC mains digital input
Multiple communication options
Modbus enabled, integrates with SCADA network
Simple user interference via internet or customer server
Local LCD display for on-site information
AC mains on/off detection
Applications
Measure and report transformer/rectifier volts and amps in harsh desert and offshore conditions
Additional inputs for: Pipe-to-soil potential
Multiple negative shunts
Intrusions alarm
Rectifier mains power failure
MATERIALS ENQUIRIES
Corrosion Service is the exclusive Canadian distributor for Elecsys, lead provider of innovative M2M (machine-to-machine) technology solutions and custom electronics for critical industrial applications. Our dedicated product representatives are fully trained in the use of Elecsys products, and are available to answer any questions or provide demonstrations on request. Our dedicated materials supply team holds stock at our Eastern and Western distribution hubs and are capable of meeting any sales request throughout Canada.