For more information,
ordering & pricing
OR BY PHONE:
+1 (800) 676-4984
For enquiries betweeen 9am and 5pm EST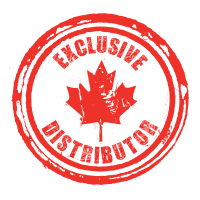 The Watchdog VIP+ is a 4-channel monitoring device that offers the configuration flexibility necessary for rectifier sites requiring additional current return monitoring or basic monitoring applications at dual rectifier sites.
Units come factory configured as Ch 1- volts, Ch 2- amps, Ch 3- pipe to soil potential (required reference cell not included) and Ch 4 – 0-50 Vdc. In addition, the units are equipped with an AC detection probe to measure the presence of AC power to the rectifier and a dry-contact digital input. Each analog channel can be configured for any of the available input voltage ranges.
Using field-proven Watchdog lightning surge-resistant circuitry, the Watchdog VIP+ is the best choice for cost-effective CP rectifier monitoring on pipelines, well casings, bridge decks, and piers.
Features
User defined automatic rectifier and test point readings
Alarm and return to normal notifications via e-mail and/or text
Lightning/power surge-resistant circuitry
Global communication to Pipeline watchdog web monitor system via cellular or satellite telemetry
Easy to use web interface
Firmware reprogrammable over the air (cellular)
LCD display for on-site information
Power via external 10-35 VDC or 12-25 VAC or in "report only" mode from the internal Li-SOCL2 battery
Internal battery assures continued operation during input power failure
Inputs- 4 analog, 1 digital and 1 AC mains digital input
Optional AC mains on/off detection
Modbus enabled, integrates into SCADA network
Applications
Remotely monitor rectifier volts, amps and pipe-to-soil potential
Additional inputs for: Intrusion alarm
Optional rectifier power failure alarm
Valve position
External power voltage level
Programmable ranges on all analog channels
MATERIALS ENQUIRIES
Corrosion Service is the exclusive Canadian distributor for Elecsys, lead provider of innovative M2M (machine-to-machine) technology solutions and custom electronics for critical industrial applications. Our dedicated product representatives are fully trained in the use of Elecsys products, and are available to answer any questions or provide demonstrations on request. Our dedicated materials supply team holds stock at our Eastern and Western distribution hubs and are capable of meeting any sales request throughout Canada.