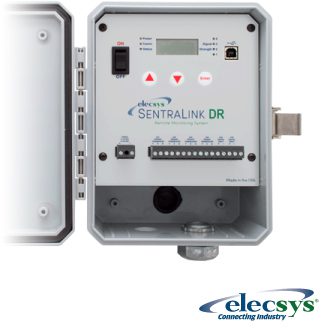 For more information,
ordering & pricing
OR BY PHONE:
+1 (800) 676-4984
For enquiries betweeen 9am and 5pm EST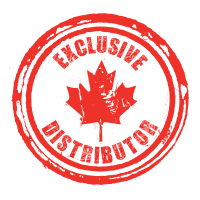 The SentraLink DR remote data acquisition and logging system can revolutionize data collection and monitoring from any type of field sensor. The unit has four 4-20mA, 0-5V, or 0-10V sensor/transducer inputs with data sampling intervals down to 250ms, and all measurements are stored in 8GB of internal memory. The unit utilizes a user-definable "floating dead-band" enabling the unit to track and immediately report significant incremental data changes as well as extreme alarm conditions. SentraLink DR's are equipped with two additional digital inputs for use as status/tamper alarms or pulse accumulation. The SentraLink DR supports a daily timed reporting/reset capability for billing cycle purposes and also accommodates monthly reset intervals. The Elecsys SentraLink DR combines the data frequency and availability demands of the control room with the economical operation of report by exception monitoring to enable total access to data from any device, anywhere!
Features
Programmable over the web
Surge resistant circuitry
Rechargeable NiCd backup battery for notification of power failure
4 high-speed (250ms) sensor/transducer inputs, and 2 digital dry-content/pulse accumulator inputs
Applications
Well site monitoring
Remote valve site monitoring
Regulator station monitoring
"Blow-off" valve monitoring
Tank level monitoring
Rectifier Monitoring
MATERIALS ENQUIRIES
Corrosion Service is the exclusive Canadian distributor for Elecsys, lead provider of innovative M2M (machine-to-machine) technology solutions and custom electronics for critical industrial applications. Our dedicated product representatives are fully trained in the use of Elecsys products, and are available to answer any questions or provide demonstrations on request. Our dedicated materials supply team holds stock at our Eastern and Western distribution hubs and are capable of meeting any sales request throughout Canada.