For more information,
ordering & pricing
OR BY PHONE:
+1 (800) 676-4984
For enquiries betweeen 9am and 5pm EST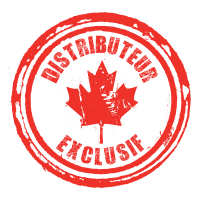 Le VIP+ de Watchdog est un appareil de surveillance à 4 canaux qui offre une configuration polyvalente nécessaire pour les sites de redresseurs demandant une surveillance de retour de courant, ou une surveillance de base à un double site de redresseurs.
Les appareils possèdent cette configuration d'usine : Canal 1 : volts; Canal 2 : ampères; Canal 3 : potentiel tuyau au sol (cellule de référence obligatoire non incluse) et canal 4 : 0-50 Vcc. Également, les produits sont équipés d'une sonde de détection de courant alternatif afin de mesurer la présence d'électricité dans le redresseur, et d'une entrée de contact à sec. Chaque canal analogique peut être configuré pour prendre en charge toutes les entrées de tension disponibles.
Équipé d'un circuit résistant aux surtensions causées par la foudre, le VIP+ de Watchdog est le meilleur choix économique pour surveiller les redresseurs CP des pipelines, des cuvelages de puits, des tabliers de pont et des piliers.
Caractéristiques
Redresseur automatique configuré par l'utilisateur et lecture de points d'analyse
Alarme instantanée et avis de retour à la normale par courriel ou par message texte
Circuits d'alimentation et d'éclairage résistant aux surtensions
Communication globale avec le système de surveillance Internet de Pipeline Watchdog par télémétrie cellulaire ou satellite
Interface web facile à utiliser
Micrologiciel reprogrammable sur les ondes (cellulaire)
Affichage LCD pour information sur le site
Alimentation externe de 6-30VCC ou 8-25VCA ou par le mode « rapport seulement » de la pile interne Li-SOCL2
Pile interne pour assurer le fonctionnement continu même durant une panne de courant
Entrées : 4 analogiques, 1 numérique et 1 entrée secteur numérique
Détection optionnelle d'alimentation électrique en ligne ou hors ligne
Peut prendre en charge Modbus et s'intègre dans le réseau SCADA
Applications
Surveillance à distance des redresseurs de volts, d'ampères et de potentiel tube-sol
Entrées additionnelles pour les alarmes d'intrusion
Alarme optionnelle de panne de courant du redresseur
Position de la soupape
Niveau de tension de courant externe
Plages programmables pour tous les canaux analogiques
RENSEIGNEMENTS SUR LES MATÉRIAUX
Corrosion Service est le distributeur exclusif au Canada pour Elecsys, principal fournisseur des solutions de technologie M2M (machine to machine) et de l'électronique sur mesure pour les applications industrielles essentielles. Nos représentants des produits dévoués sont parfaitement formés à l'utilisation des produits Elecsys et sont disponibles pour répondre à toutes questions ou pour offrir des démonstrations sur demande. Notre équipe en approvisionnement de matériaux dévouée conserve le stock dans nos centres de distribution Est et Ouest et est en mesure de répondre à toute demande de vente au Canada.