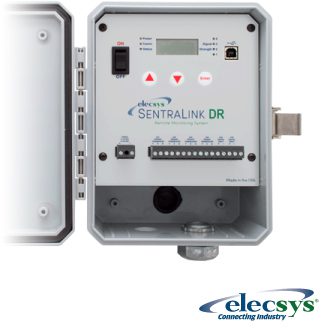 For more information,
ordering & pricing
OR BY PHONE:
+1 (800) 676-4984
For enquiries betweeen 9am and 5pm EST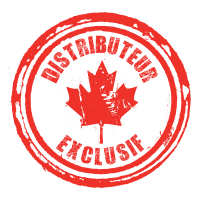 Le système à distance de registre et d'acquisition de données SentraLink DR peut révolutionner le monde de la collecte et de la surveillance de données pour tout type de capteurs sur site. Ce produit a 4 entrées pour détecteur ou transducteur 4-20mA, 0-5 V ou 0-10 V avec intervalles d'échantillonnage de données de 250 m. Toutes les mesures sont emmagasinées dans une mémoire interne de 8 Go. Cet appareil utilise une zone morte flottante modifiable par l'utilisateur afin de permettre à l'unité de surveiller et de rapporter immédiatement les changements en incréments de données significatifs, ainsi que des conditions d'alarmes extrêmes. Les SentraLink DR sont équipés de deux entrées numériques additionnelles pouvant être utilisées comme alarmes de statut ou d'intervention, ou de compteur d'impulsions. Le SentraLink DR prend en charge la capacité de programmer ou de réinitialiser quotidiennement le système afin de respecter le cycle de facturation, mais également de permettre la réinitialisation mensuelle. Le SentraLink DR d'Elecsys combine la fréquence de données et les demandes de disponibilité de la salle de contrôle avec le fonctionnement économique du rapport de surveillance par exception. Cette combinaison permet d'accéder aux données à partir de n'importe quel appareil, n'importe où!
Caractéristiques
Programmable sur le web
Circuit résistant aux surtensions
Pile de rechange NiCd rechargeable pour avis de panne de courant
4 entrées de détecteur et de transducteur à haute vitesse (250 ms) et deux entrées numériques à contact sec ou de compteur d'impulsions.
Applications
Surveillance de puits
Surveillance de sites de soupapes éloignés
Surveillance de postes de régulation
Surveillance de valve d'extraction
Surveillance des niveaux de réservoir
Surveillance des redresseurs
RENSEIGNEMENTS SUR LES MATÉRIAUX
Corrosion Service est le distributeur exclusif au Canada pour Elecsys, principal fournisseur des solutions de technologie M2M (machine to machine) et de l'électronique sur mesure pour les applications industrielles essentielles. Nos représentants des produits dévoués sont parfaitement formés à l'utilisation des produits Elecsys et sont disponibles pour répondre à toutes questions ou pour offrir des démonstrations sur demande. Notre équipe en approvisionnement de matériaux dévouée conserve le stock dans nos centres de distribution Est et Ouest et est en mesure de répondre à toute demande de vente au Canada.