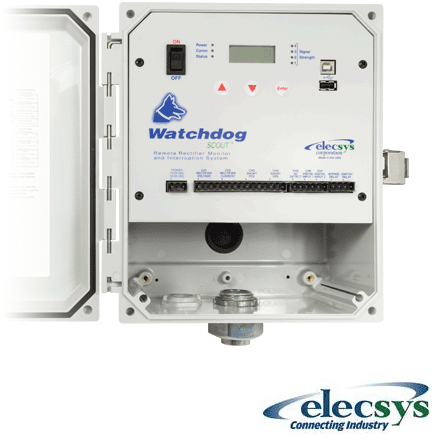 For more information,
ordering & pricing
OR BY PHONE:
+1 (800) 676-4984
For enquiries betweeen 9am and 5pm EST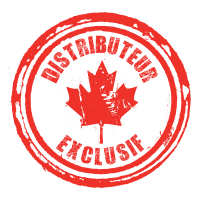 Le Scout de Watchdog combine une installation simple de nos systèmes VIP avec les fonctionnalités avancées d'interruption basées sur le web du système révolutionnaire maillé de Watchdog. Le Scout est conçu pour affronter tous les défis rencontrés par les applications de surveillance des redresseurs CP. Le boîtier compact et le verrouillage NEMA4z offrent un environnement sécuritaire et protecteur pour les pièces électroniques. Le circuit électrique avancé autoanalyseur vérifie automatiquement la calibration des canaux pour atteindre une tension stable. Ces atouts assurent une lecture précise, chaque fois!
Caractéristiques
Protection contre les surtensions testée (test de tension mené selon les exigences IEC 61000-4-5)
4 canaux de mesure, 2 canaux d'entrée numériques (contact sec, compteur d'impulsions), réseaux de canaux de détection de courant alternatif en fonction et hors fonction (sonde incluse), interruption de tension GPS synchronisée
Nouveau circuit de vérification automatique de la calibration assurant une précision de mesure à chaque lecture
Options de télémétrie cellulaire ou satellite bidirectionnelles pour offrir une communication fiable partout dans le monde
Détection de pannes de courant alternatif
Interruption du redresseur
Applications
Applications de surveillance des redresseurs de CP
Initiation et planification de cycles d'interruption de groupes
Surveillance de statut numérique, contact à sec avec alarmes
Compteur d'impulsions pour applications de lecture au compteur
Interface utilisateur LCD
RENSEIGNEMENTS SUR LES MATÉRIAUX
Corrosion Service est le distributeur exclusif au Canada pour Elecsys, principal fournisseur des solutions de technologie M2M (machine to machine) et de l'électronique sur mesure pour les applications industrielles essentielles. Nos représentants des produits dévoués sont parfaitement formés à l'utilisation des produits Elecsys et sont disponibles pour répondre à toutes questions ou pour offrir des démonstrations sur demande. Notre équipe en approvisionnement de matériaux dévouée conserve le stock dans nos centres de distribution Est et Ouest et est en mesure de répondre à toute demande de vente au Canada.