Cathodic Protection

Tanks
Cathodic Protection – Working to extend the life of critical structures
Tank storage of crude, petroleum, chemicals and other liquids provides a critical interface between production and transportation. Aging infrastructure and the risk of leakage and structural failure is an intolerable risk to terminal operators. This is why Corrosion Service focuses on providing corrosion prevention design, engineering, supply and field services to the tank storage industry in Canada and the United States of America.
Cathodic protection is the most common electrochemical technique used to prevent external corrosion on tank floors, and if the product chemistry is correct internal cathodic protection is simple to apply. Systems come in a variety of configurations depending on the tank construction, which include; peripheral anodes, mesh anodes, existing floor anodes and carbon disc anodes. Protection is accomplished by applying a direct current to the surface of the metal, which causes the electrochemical potential of the structure to shift from a corroding state to a polarized and non-corroding state.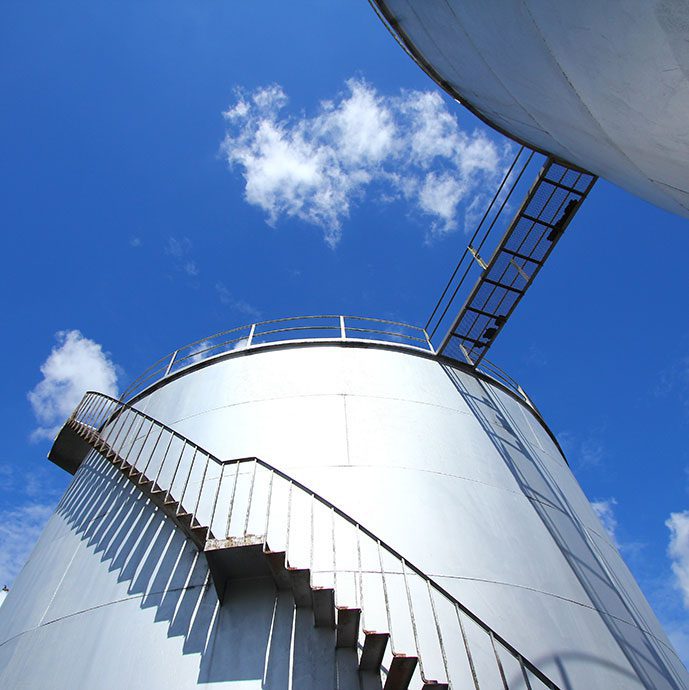 Our team and the services that we offer
All tank systems are different, and whether the project is new build, rehabilitation, or routine maintenance, our talented team of industry professionals is empowered to understand the unique characteristics of every enquiry. This is important because as an organization, Corrosion Service strives to provide the extremely high level of support and partnership necessary in order to create the customized solutions that our clients require on a daily basis.
Branch offices are strategically located throughout North America and are the primary line of contact for tank storage clients. Each branch office is designed to provide front line engineering expertise, project management support and field services in collaboration with our Toronto engineering hub that provides high level engineering and design services. Team members are highly trained, with all engineering staff certified at various levels by the National Association of Corrosion Engineers International.
Our materials supply team has access to provide a full-range of cathodic protection materials both manufactured in-house and sourced from partner suppliers. Our dedicated supply chain team is based in Toronto alongside our dedicated material distribution hub, which is capable of delivering materials throughout the world on short notice.
Since our founding in 1950, we have built an extensive portfolio of specialist products for the corrosion prevention industry, both manufactured in-house and sourced from external partners.