Electrical Interference Mitigation

Pipelines
Electrical Interference Mitigation - Working to ensure the safety of pipeline infrastructure in shared corridors
It is no secret that finding space to construct the new pipeline infrastructure needed to meet today's growing energy demand is becoming increasingly difficult. That is why existing High Voltage Overhead Power Line corridors are attractive options for shared right of ways. However, pipelines buried in close proximity to power lines have the potential to pick-up AC current causing a potential shock hazard and raising the risk of AC corrosion.
Corrosion Service specializes in understanding electrical interference on pipelines, and in conjunction with the most advanced modeling software, is capable of providing industry leading mitigation systems that improve safety and reduce the risk of AC Corrosion failure.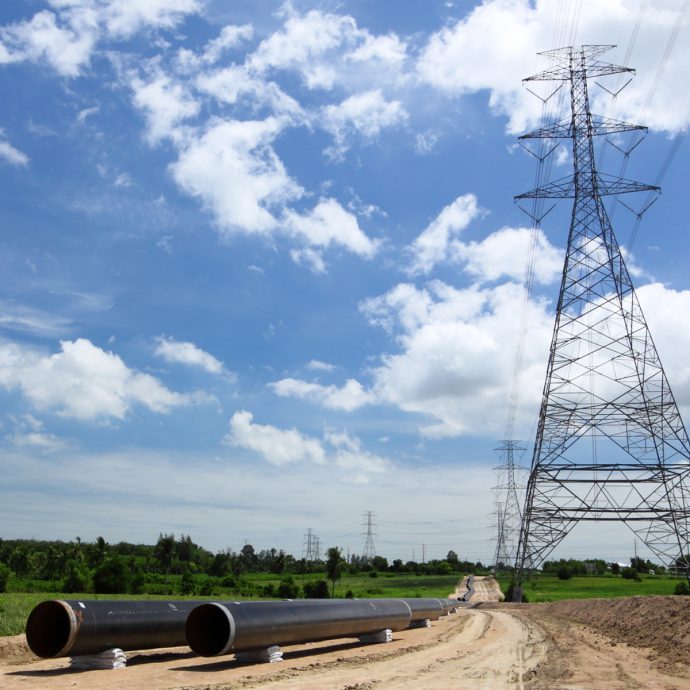 Our team and the services that we offer
All pipeline systems installed in close proximity to High Voltage Power Lines are different, and whether the project is new build, rehabilitation or routine maintenance, our talented team of industry professionals is empowered to understand the unique characteristics of every enquiry. This is important because as an organization, Corrosion Service strives to provide the extremely high level of support and partnership to provide the customized solutions that our clients require on a daily basis.
Branch offices are strategically located throughout North America and are the primary line of contact for electrical interference mitigation clients. Each branch office is designed to provide front line engineering expertise, project management support and field services in collaboration with our Toronto engineering hub that provides high level engineering and design services. Team members are highly trained, with all engineering staff certified at various levels by the National Association of Corrosion Engineers International.
Our Electrical Interference Mitigation Field Services include:
Annual Surveys
Deep Ground Bed Installation
Electrical Installation
AC and DC Interference Testing
Shallow Ground Bed Installation
System Audits
System Maintenance
Test Post Surveys
Remote Monitoring
Computer Modeling
To learn more please download our literature.
Our materials supply team have access to provide a full-range of Electrical Interference Mitigation materials both manufactured in-house and sourced from external partners. Our dedicated supply chain team is based in Toronto alongside our dedicated material distribution hub, which is capable of delivering materials throughout the world on short notice.
Since our founding in 1950, we have built an extensive portfolio of specialist products for the corrosion prevention industry, both manufactured in-house and sourced from external partners.